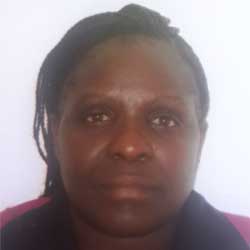 Mrs Dorren Mwendesi
Mrs Dorren Mwendesi  has counseling and pastoral experience.  Her passion is giving support to women, under privileged, deprived and destitute or those who feel rejected and providing an opportunity to make a difference through social action, and create positive change in communities' world over.
Being a board member of Yamurai, her desire is to make a difference by serving people and touching peoples' lives using her God given gifts.
She has been serving on the board since 2014.
Dorren is an Ordained Pastor (Minister of Religion), Architectural and Construction Consultant.